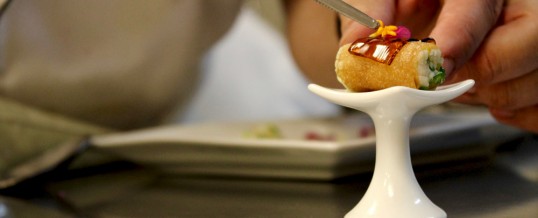 The Impossible Dream
Article and Photos by William M. Harris, Bailli
I had a dream! I had a dream that the Albany Chaîne could enjoy a world class tasting menu without traveling to an iconic restaurant in New York City, Chicago or Napa Valley and without spending thousands of dollars. Impossible, you say! Well doubters and naysayers read on. While most area chefs and restaurateurs would be intimidated by such an ambitious undertaking, Maître Rôtisseur Jaime Ortiz, former executive chef and ...
Continue Reading →