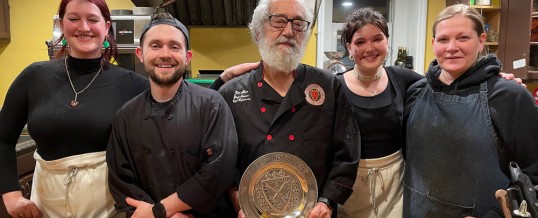 March 28-31, 2022
"La Festa di Cacciatore"
Dinners at Café Capriccio
Article and Photos by William M. Harris, Bailli
Imagine having a terrific dining venue but with only 12 seats, while 48 members are rabidly clamoring for an invitation. What a dilemma! The solution: A dinner on four consecutive evenings limited to a dozen attendees each night.
Maître Rotisseur Jim Rua is the chef and proprietor of Café Capriccio, a legendary Italian restaurant in downtown Albany. On March 28, 2022, and on ...
Continue Reading →