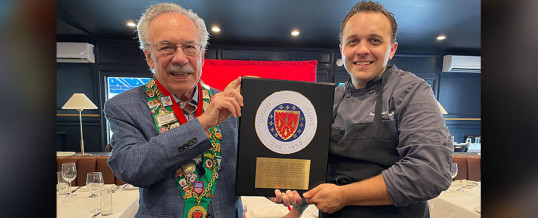 Siro's Restaurantt, Saratoga Springs, NY
Article by Ilona Weisman, Vice Chargée de Presse
Photos by William Harris, Bailli
When Saratoga Racecourse opened in 1864 it was a scene of gentility. Women wore hats with ribbon streamers, dresses with pagoda sleeves, hoops and crinolines swayed beneath wide skirts. Menswear featured plaid trousers sometimes in garish colors owing to the invention of aniline dyes ten years before, and frock coats had given way to the new, less fitted sack jacket. Straw boaters and ...
Continue Reading →