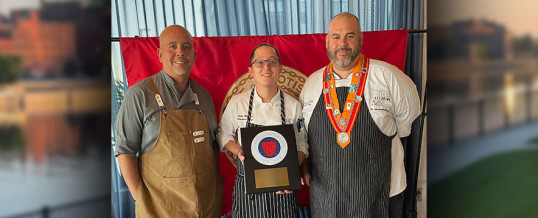 Sea Smoke Waterfront Grill, Troy, NY
Article by Ilona Weisman, Vice Chargée de Presse
Photos by William Harris, Bailli
Ask Maître Rôtisseur Jamie Ortiz why he named his stylish new restaurant Sea Smoke, and he'll tell you he was transfixed by mists rising from the Hudson River at dawn. Once the head corporate chef with Mazzone Hospitality, Ortiz has since taken over all but the catering business from his former employer. Ortiz's latest project—Sea Smoke Waterfront Grill in Troy, New York—is ...
Continue Reading →