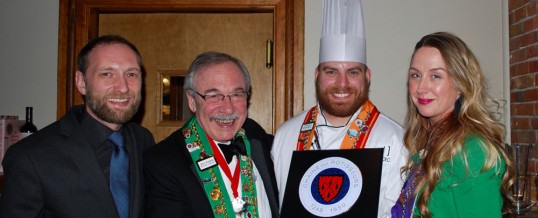 [forged, farmed, fished]
Article by William M. Harris, bailli
It is always a pleasant surprise when we encounter gourmet fare in unlikely places. This was indeed the case when 37 Chaine members and guests enjoyed our April 22nd dinner at [forged] Restaurant in a markedly unique venue, namely Hudson Falls, a sleepy village of some 7,000 souls located about 50 miles north of Albany. Vice Chargée de Médias Sociaux Christina L. Richards and Maître Rôtisseur Andrew J. Richards opened [forged] in the ...
Continue Reading →