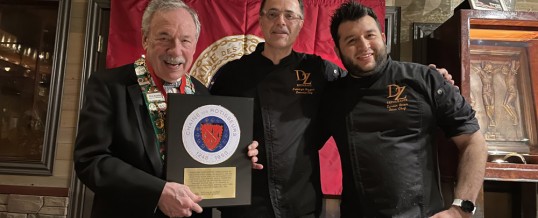 February 21, 2022
Chianti il Ristorante, Saratoga Springs, NY
Article and Photos by William M. Harris, Bailli
On February 21, 2022, 42 members and guests of the Albany Bailliage convened at Chianti il Ristorante in the heart of vibrant Saratoga Springs, NY. The occasion was a black-tie dinner orchestrated by Executive Chef Fabrizio Bazzani. Born in Isola della Scala, Italy, Fabrizio developed a passion for food at an early age and was treated to delectable homemade meals every day during his ...
Continue Reading →