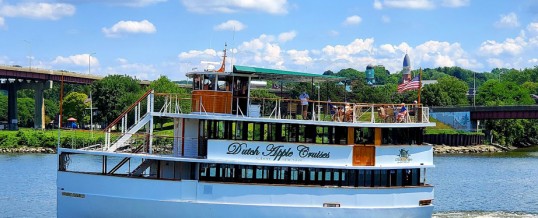 July 26, 2022
"Cruisin' Down the Hudson"
The Dutch Apple II
Article by Ilona Weisman, Dame de la Chaine
Photos by William M. Harris, Bailli
On the balmy evening of July 26th, the Albany Bailliage went shipboard. Under an azure sky, some 30-odd Dames and Chevaliers de la Chaine embarked on The Dutch Apple II for a sunset cruise on the Hudson River. Boarding started at 5:30 as members crossed the gangway, entered the middle deck, and, surrounded by a nautical ...
Continue Reading →