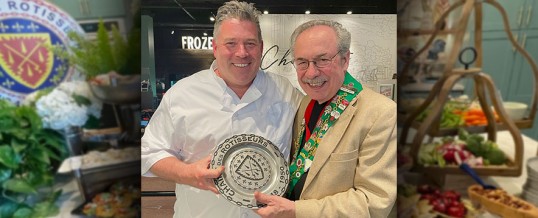 Professionals Dinner at PDT Market, Saratoga Springs, NY
Article by Ilona Weisman, Chargée de Presse
Photos by William Harris, Bailli
PDT Market in Saratoga Springs is Disneyland for devotees of the culinary arts. No wonder then that on Sunday, June 25th Albany Bailli William Harris gathered the chapter's professional members at PDT to show his appreciation for their unique contributions to the bailliage.
From its gelato pod machine (read it and weep, Nespresso) to a machine that vends champagne splits (when fed ...
Continue Reading →